Are you looking to do work that matters? Manpower can help.
IDEXX develops innovative products and services that enhance the health and well-being of pets, people, and livestock around the globe. The work you'll do will impact your community as well as IDEXX's customers, who are in more than 175 countries!
IDEXX is one of Maine's largest employers, offering stable work and the ability to grow with the company. For more than 30 years, IDEXX has provided Mainers the opportunity to innovate, develop, and grow their careers at their state-of-the-art Westbrook, Maine location. Let Manpower help you get your foot in the door!
Positions offered at IDEXX span from entry-level to highly technical and experienced. Not sure if you're qualified? Contact us and we'll look for the best fit for YOU.
Express Your Interest Now
Join the Team at IDEXX!
We have several openings across all available shifts at IDEXX. If you have ever been curious about working at IDEXX or know someone looking for work encourage them to apply today!
Regular Openings:
Production
Warehouse
Janitorial Staff
Instrument Techs
Filling Techs
SNAP/Matrix
A Few of The Perks:
Competitive compensation
Stable work
No weekends!
No 12 hour shifts!
Onsite food service
Ample parking
Diverse workplace
Here's what some of our associates have to say about working at IDEXX through Manpower: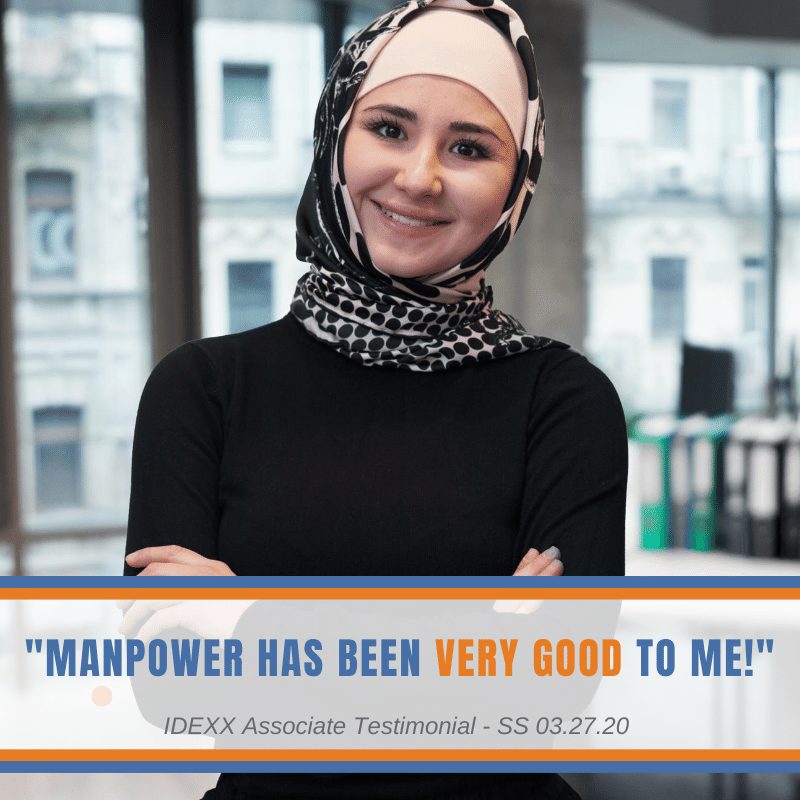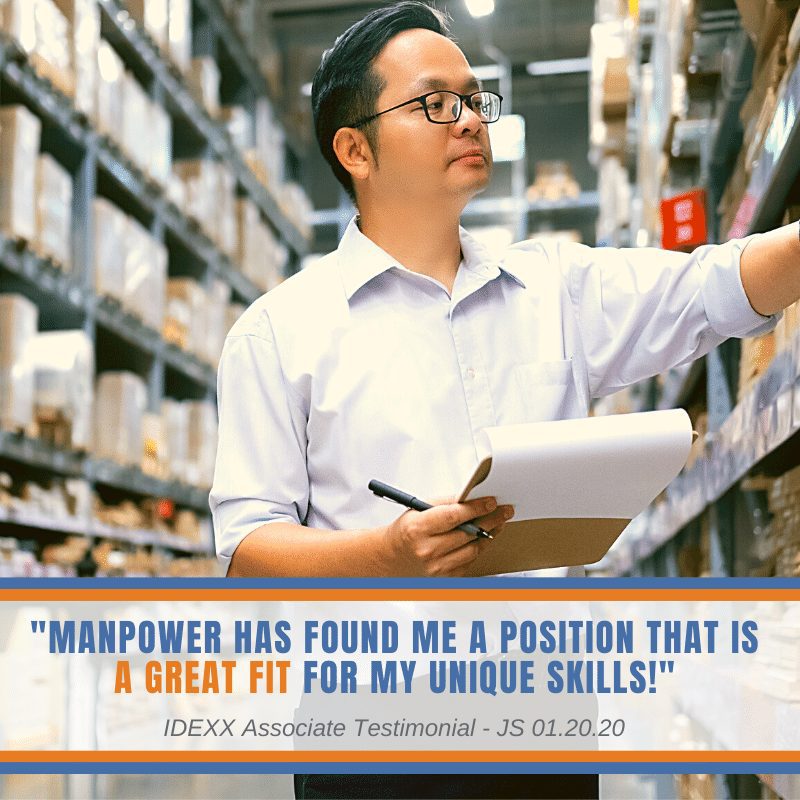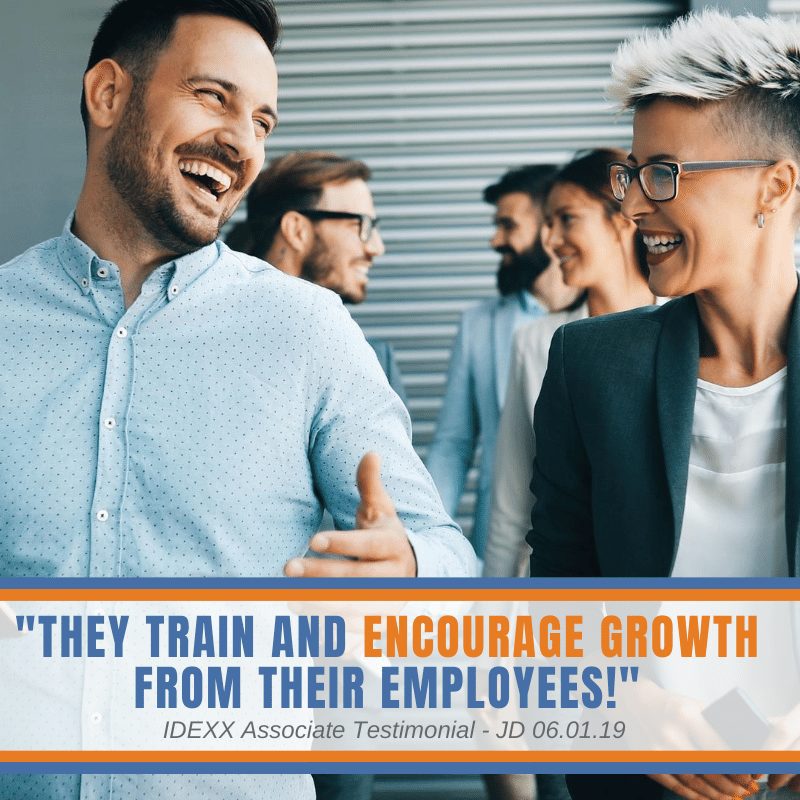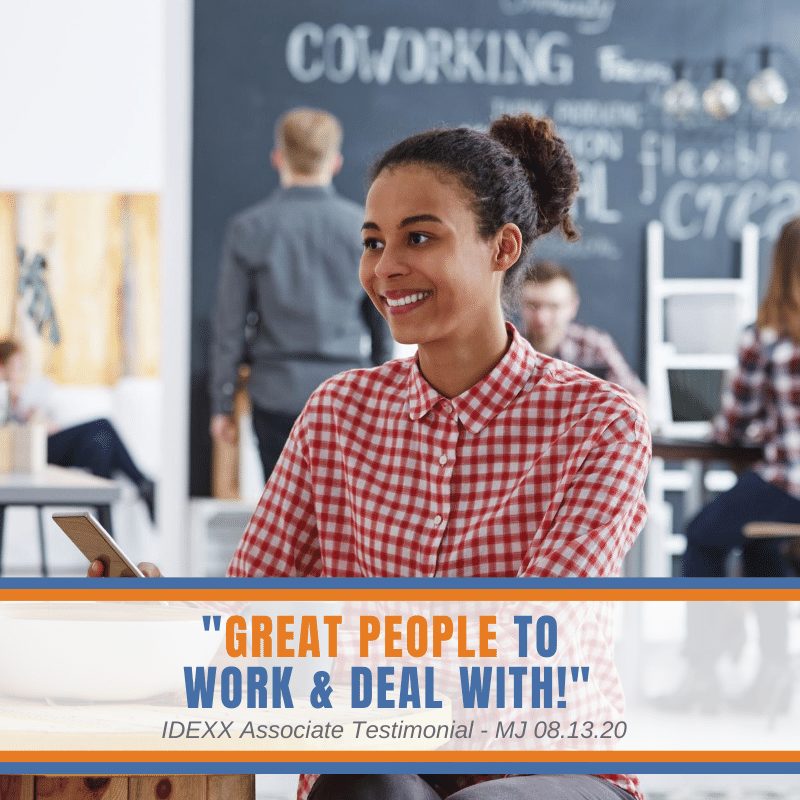 Great jobs at a great company. 
Here's what's in it for you:
A challenging and rewarding career opportunity
An inclusive and safe environment
Jobs available on 1st, 2nd, and 3rd shifts
On-the-job training
Competitive pay & benefits
Variety of on-site amenities
High-energy team
A workplace that is on the bus line
Reliable weekly pay
Excellent resume-building experience
Working to enhance the health and well-being of pets, people, and livestock!
Here's what we are looking for:
Desire and ability to work with a team
Ability to multitask in a fast-paced environment
High level of focus and attention to detail
Of course, if you have previous manufacturing or warehouse experience, prior laboratory experience, or up-to-date computer skills, we'd love to know that too!
Current Job Openings at IDEXX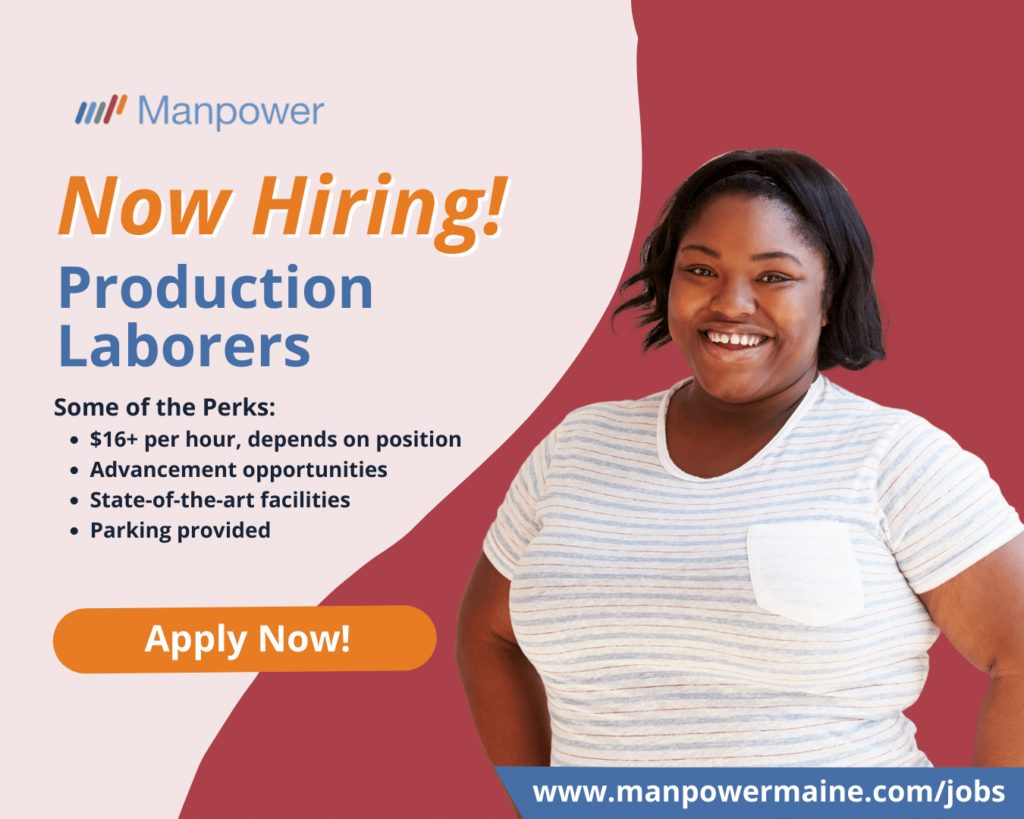 Join the IDEXX Production Team in Westbrook, Maine
Join the IDEXX Production Team in Westbrook, Maine Pay: Starting at $16 per hour (depending on position) Schedule: All shifts available Strong potential for full-time hire Have you been looking…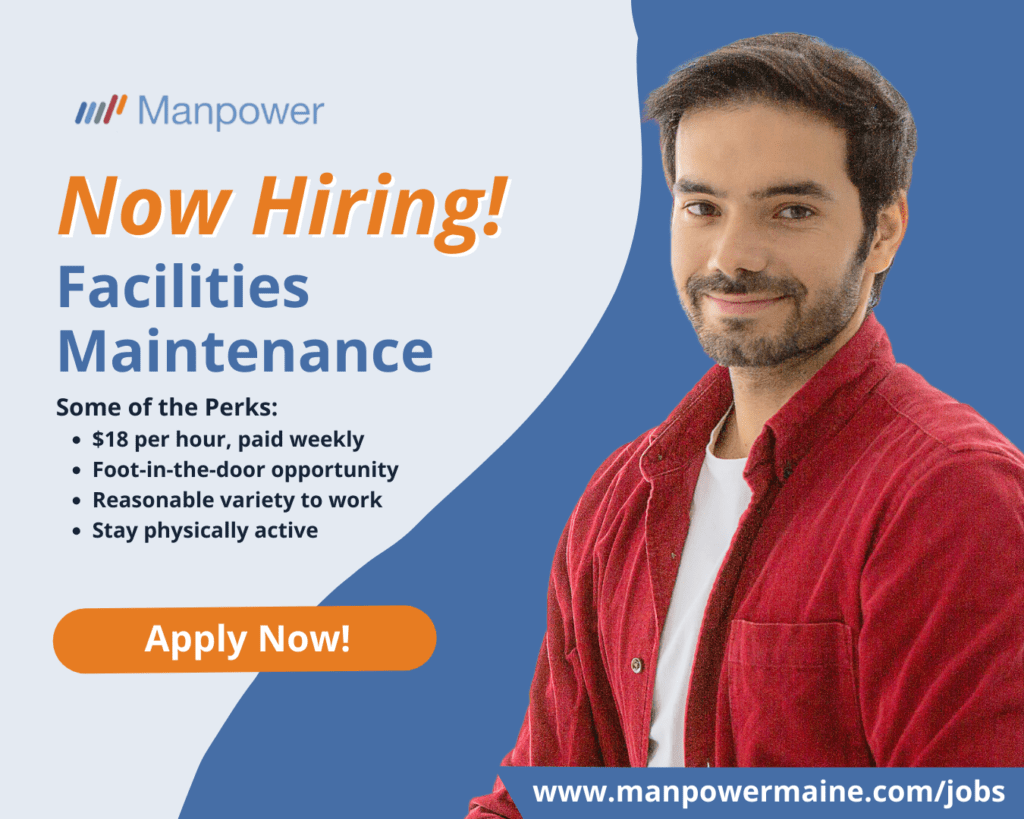 Facilities Maintenance Associate at IDEXX
Facilities Maintenance Associate at IDEXX Pay: $18 per hour Schedule: M-F Day Shift Do you have experiencing with maintaining commercial or light industrial buildings? Are you well-rounded in different trades?…